Me and my friends in Washington D.C.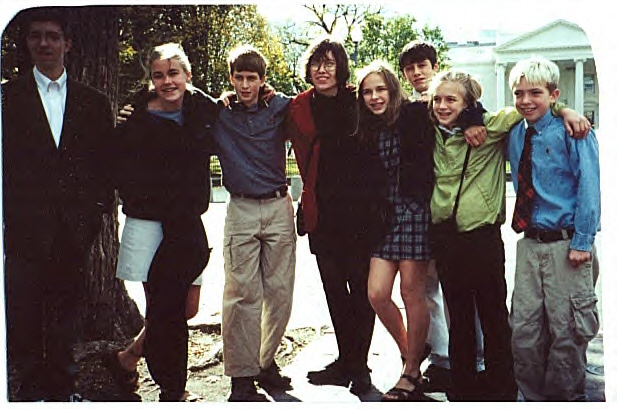 Left to right: Matt, Elizabeth (EGG), Adam, Me (REALLY bad picture I don't look like that), Carrie, Erik sorta behind her, Margaret, and that cutie Chris.
We were all freezing our asses off this day. We went in early November with our class (2004) and did a lot of junk. We stayed at a Holiday Inn, it was really cool. The building behind us, (well mostly behind Chris and Margaret) is the White House. We had just gotten through with a tour of it when this picture was taken. It was an Okay trip, last years was better.